Ludum Dare #26 gamedev compo
I've finished up my entry for the Ludum Dare 48-hour gamedev compo. I call it Minia!
The theme for the compo was "minimalism", which in my game is the simple gameplay. While the game is quite difficult, there are no moving objects, there are only blocks that disappear under your feet, spikes that kill you if you touch them and checkpoints to respawn at when you die. That's it.
The game is web-based using JavaScript and HTML5 canvas. No pre-made game engine or graphics are used, everything was made from scratch in about 14 hours. There's no sound yet though, I might add that later if I have time before the compo ends.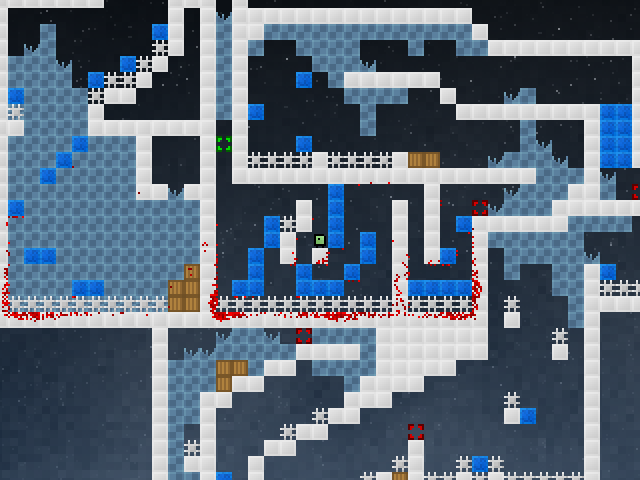 » Play the game (Firefox or Chrome recommended)
» Play the game (compo version) (Firefox or Chrome recommended)
» Source on github
» Check out Ludum Dare and all the other entries